ESI Arranges the Sale of a Louisiana Skilled Nursing Community for $30M
OCTOBER 1, 2021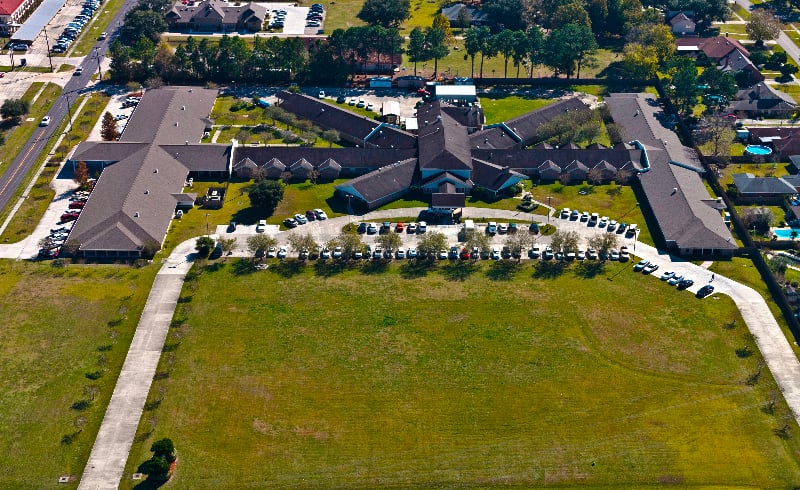 Lafayette Louisiana - October 1, 2021 - Evans Senior Investments (ESI) successfully represented the sale of Maison de Lafayette, a 189-bed skilled nursing community for $30,000,000 ($159,000 price per bed). The transaction represents the highest price per bed ever sold in Louisiana for a skilled nursing community to ESI's knowledge.

Built in 1992 and expanded in 2009 and 2012, the community exhibited a modern physical plant with a unit configuration of 125 private rooms. The community had a history of stabilized performance with census averaging 93%-95% and an outstanding quality mix of 26% (Private Pay, Medicare, and Managed Care census mix). In Fiscal 2019, the community posted $14,700,000 in total revenue, but due to bans on admissions and a lack of elective surgeries from hospitals, census declined from the 2019 average of 93% to 82% as of August 2021. "ESI ran a confidential marketing process to a select group of regional operators seeking to expand their presence in the Louisiana skilled nursing market. The competitive bidding and record-breaking price per bed for a community whose census was below stabilized levels showcases the strength of the skilled nursing market today," commented Henry Fuller, Senior Associate at ESI.

ESI represented the seller, an independent owner/operator in their exit from the long-term care industry. Jeremy Stroiman, President and Founder of ESI, commented "Maison de Lafayette presented a great opportunity for a new ownership group to expand upon the community's excellent reputation for resident care. Additionally, the new operator can utilize their larger purchasing power and synergies with their existing portfolio to help increase profitability".

The buyer was a regional operator with an existing presence in Louisiana.

Evans Senior Investments continues to observe the difficulty of operating long-term care assets in today's marketplace with rising labor costs and the increasing need for compliance oversight. The continued crisis related to the COVID-19 pandemic will likely intensify the struggles of independent owners as the crisis strains the day-to-day operations at facilities nationwide. Since March 31st, 2020, Evans Senior Investments has closed over $500M in transaction volume, with over $1.6B in transaction volume set to close in the fourth quarter of 2021.